The thought that Vogue is for reel people is proved wrong by the Bastar leader it is for real people too, Bastar is a district of the state of Chhattisgarh in central India a place dangerous for easy life as the Naxal dominates the area.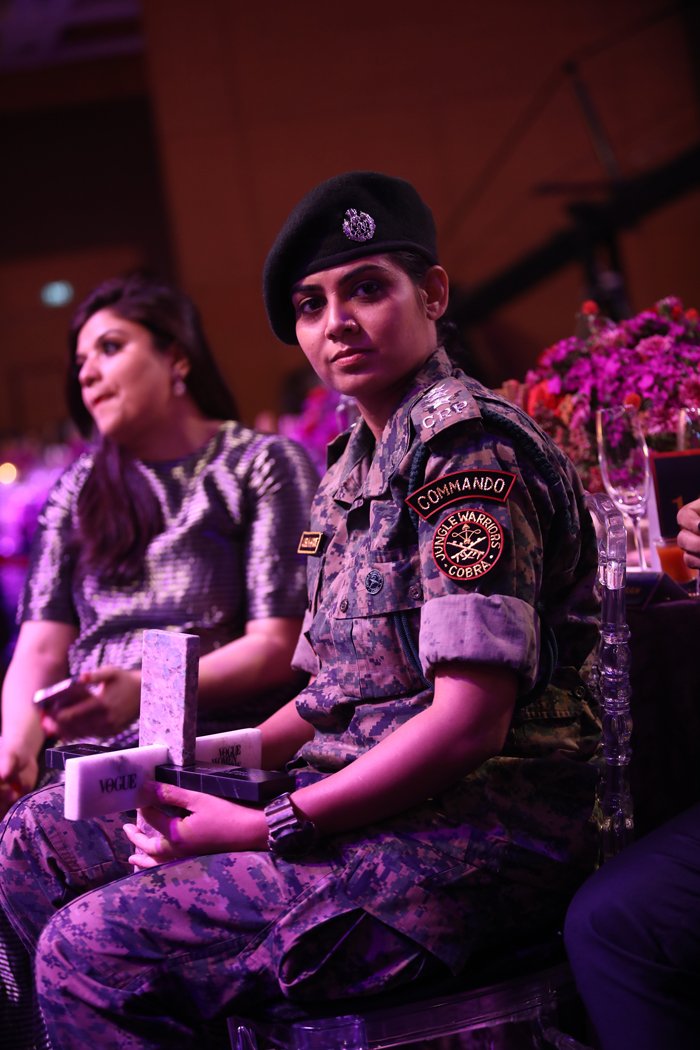 scoopwhoop
Surprisingly, nothing bothers Usha Kiran. At the Vogue Women Of The Year 2018, she was awarded with the 'Young Achiever Of The Year' award for her impeccable involvement. Beauty and body aren't the premise for Vogue always, brawn and brain can also be a criterion she manifested.
In 2014, after clearing her exam, she said , "I am very fortunate to have come from a family where defense/security jobs are not profession but a tradition; we in our family have a tradition of serving the nation which started with my late grandfather who served in Indian Army and then CRPF(Central Reserve Police Force). And after him it started flowing in the blood of coming generations. I am the third generation and 8th  member of my family (And if my relatives of similar profession are to be added then probably a complete battalion can be raised) who is going to join the Police force (First female member).  So the choice of entering the competitive field was obvious. My family motivated and supported me at every stage of my life, specially my father who always pushed me to achieve my dream of becoming a Police officer." In 2017, she became the First Women CRPF officer, her determination is immeasurable, gender is never a barrier for this young woman, she herself is a vogue -the prevailing style for this time, a style of a 28 year old that can be followed by all the young girls. Empowerment of women doesn't happen easily it takes so much of perseverance and belief in oneself, Kiran is at the most dangerous combat zones in the country, still so fearless, she is a girl with an extra spine. She is a gem for India.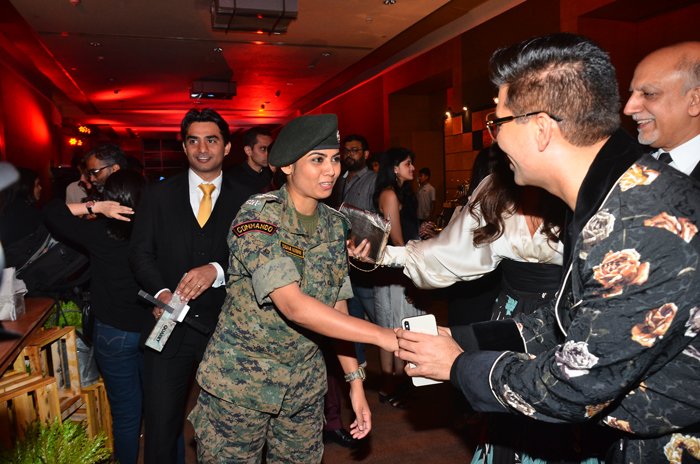 scoopwhoop
The first woman CRPF officer to be part of COBRA (Commando Battalion for Resolute Action)- a specialised unit of the CRPF that is proficient in guerrilla tactics and jungle warfare, just like a cobra she is rearing upwards in her commando life. Kiran is also proud to be a role model for other young women looking to pursue a career in the forces, she says, "Education can give more power than possessing an AK-47".
Interestingly, she is so grounded, her hobby is to teach the school going tribal girls. Usha Kiran is one such brave women India needs to hold dear with pride.